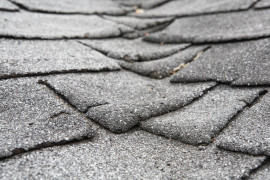 An effective roof for any home or commercial location is inherent to securing the property and feeling safe. Unfortunately, the roof tends to be the last task on the list for the house or property, because it isn't coming into contact with you all that often.
Here are some danger signals you need to memorize, write down, and pay the most attention to:
Attic leakage can be caused by water. This leakage could be due to a problem in your flashing (an attic ventilator system that assists in lowering attic temperatures) or poor shingle underlayment.   
Lower your energy bill by checking your roof annually. High energy bills are thought of to occur because of lowering the temperature on the thermostat; well, I'm here to tell you that this is not always the case! Having a damaged roof can actually cause the air circulation and ventilation to work incorrectly. The AC will run longer than it needs to and at lower temperatures due to the massive amount of trapped hot air in the house/location.
Cracked or curled shingles means that it is time to replace the roof! Once you notice that the shingles are curling, look very dirty, or are cracked, you need to call a roofing professional immediately. If they look just as they did when you got the roof installed, with no imperfections such as cracks and curling, then you are fine.
Blistering paint/stains can be verified simply by taking a walk around the perimeter to spot, will help you find any areas of excessive cracking on the exterior. You should also make sure there is no mold or mildew growth along the interior ceiling lines, which could eventually create an insect infestation.
Some major causes of roof damage are:
The main problems involved with roofing and maintaining roofs are nature, including sun damage, high winds, and other forces that we cannot control. The UV rays from the sun create rapid aging for roofs, the high wind factors of hurricanes or tropical storms can lift up the shingles off the roofing, and the wind can also cause splitting to the shingles. The last piece of advice is to always check your roof after the house or commercial location has been through any kind of major storm.
If you find that you need a roof repair or replacement, contact us today at 954.772.6962 for a free estimate and also take advantage of our special offer, saving you 10% off any roof repair.